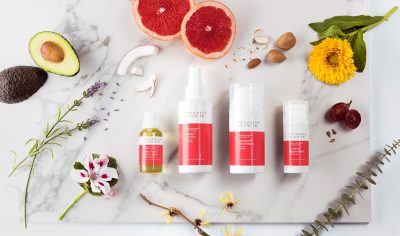 My Expert Midwife is the most honest, straight-talking pre-and-post-natal product range for mums to be and new mums. Developed by Harrogate midwife and mum duo Lesley and Claire, the four launch products – Spritz for Bits, No Harm Nipple Balm, Fantastic Skin Elastic and Peri Prep Your Bits – have been designed to provide a highly-effective solution to the physical side effects of pregnancy, birth and motherhood.
From irritated, stretching skin and sore, cracked nipples to vaginal swelling, perineal tears and episiotomies, the My Expert Midwife range is specially formulated to soothe, calm, prevent infection and aid healing, providing women with the safest ingredients necessary to restore body confidence.
Order online from https://myexpertmidwife.com/ and receive free postage and packing.
Follow us on Facebook and Twitter
You can watch the Harrogate Mumbler product review of the "My Expert Midwife" range here!
Excuse the state of me on this late night video but I wanted to share these lovely products by My Expert Midwife straight away

Posted by Harrogate Mumbler News Page on Wednesday, 15 March 2017
hello@myexpertmidwife.com
Visit Website
Social