Guest Blog by Midwife, Lesley Gilchrist and Harrogate Mumbler
For many, your maternity notes can seem as if they're written in another language. To help with this I've put together a guide to understanding your maternity notes.
Parity
You'll see this often written as a number, i.e., 1, 2, 3 etc. This relates to the number of times that you have given birth. Therefore, if you already have one child your parity would be 1, if you gave birth to twins and therefore now have two children your parity would be 2.
Presentation
This means what part of your baby is in your pelvis (or just above) and therefore is 'presenting'. You may see this written as 'ceph' or 'cephalic' and this simply means that the head is presenting (this is the most common). Another variation is 'breech' which means that your baby is coming bottom first.
Engagement
You'll see this written as 0/5, 1/5, 2/5, 3/5, 4/5, 5/5 or free. This is where your baby's bottom or head is in relation to your pelvis. If your baby is head down, when your midwife or doctor feels low down on your tummy they're feeling for how much of your baby's head that they can still feel. For example, if they've written 3/5 It means that they can feel three fifths of your baby's head in your tummy with the rest being in your pelvis. The lower the first number the lower your baby's head or bottom is in your pelvis; usually 3/5 and lower would indicate that your baby has 'engaged' (but not always)
SFH
This stands for 'symphyseal, fundal height'. This relates to the distance between the symphysis (the very front part of the pelvis) and the fundus (the top part of your uterus). This will normally be measured with a tape measure and written in centimetres. Most midwives nowadays use customised growth charts and the measurement will be plotted onto this chart. It's important to note that this measurement does not measure baby, rather their 'house' so it will take into account your tummy and their fluid. It does however help us to pick up problems with baby's growth.
B/P or Blood Pressure
Your blood pressure will be checked at each appointment. Everyone's blood pressure is different, what they will be looking for is a trend of rising blood pressure over the course of your pregnancy. If your blood pressure does begin to rise you may be asked to attend hospital to have blood tests to rule out certain conditions. You may also be started on blood pressure lowering medication
Urine
Your urine will be tested for many different things. The most common are urine, or water infections, and for this a sample of your urine will be sent to the laboratory for testing. Protein is also tested for, which can also be an indication of a urine infection, normal pregnancy discharge, or less commonly, pre-eclampsia.
If you have any questions about your notes, just ask your midwife or doctor to explain them to you.
---
Guest blog by Lesley Gilchrist. Lesley is a Harrogate mum of two, a registered & practising midwife with experience of private and NHS provision, media midwifery expert and 'One Born Every Minute' TV personality. Together with friend and business partner Claire Charlton has created a brand new product range called "My Expert Midwife".
"From irritated, stretched skin, cracked nipples, vaginal swelling, perineal tears to episiotomies, the My Expert Midwife no-nonsense collection provides a highly-effective solution for women experiencing the physical side-effects of pregnancy, childbirth and beyond. The range is specially formulated and tested to soothe, calm, prevent infection and aid healing, providing women with the safest ingredients necessary to restore body confidence."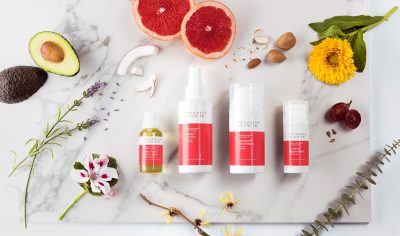 Thanks so much to our guest blogger Lesley Gilchrist and Harrogate Mumbler. If you have family or friends in Harrogate be sure to let them know about the Harrogate Mumbler site.