Guest Blog from Vicky – Stockport Mumbler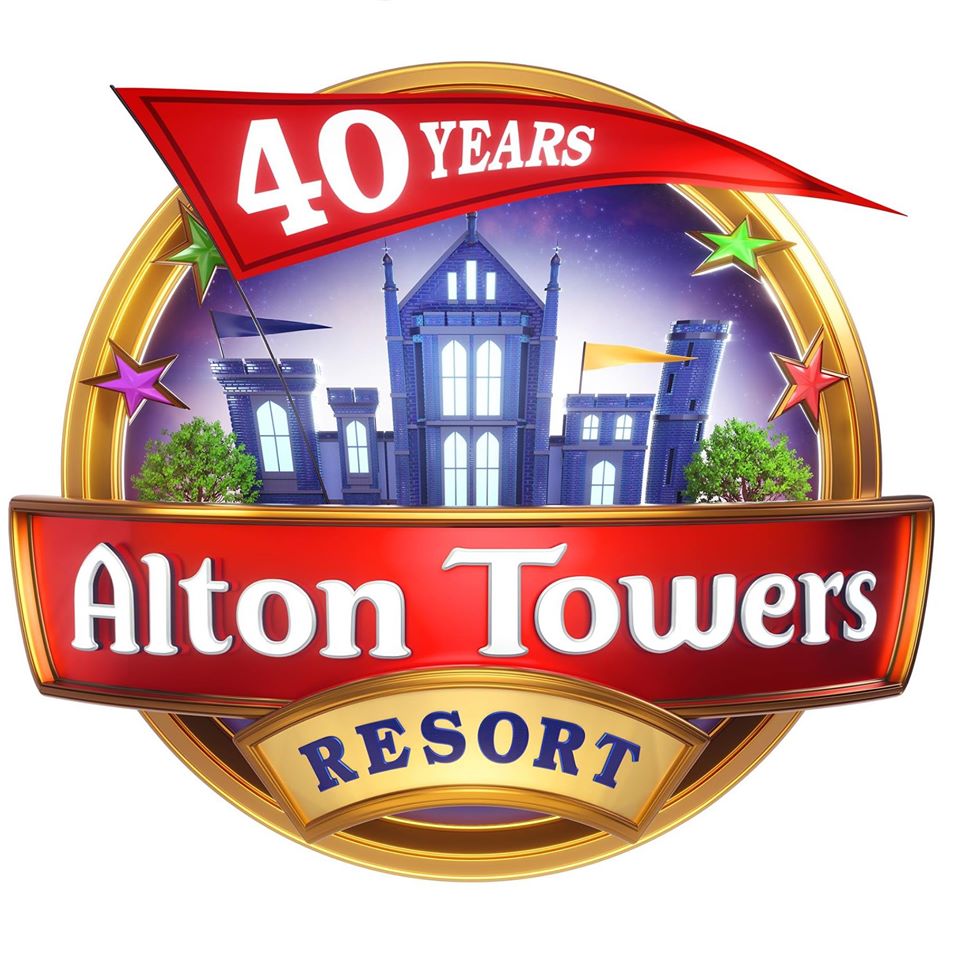 We recently took the mini Mumblers to Alton Towers for a short break with friends. Over February half term they had a Pirates and Princess themed event, and included in the stay were passes to Shark Bait Reef by Sea Life, a round of mini golf, pirates and princesses themed entertainment in the evening and passes to Splash Landings Waterpark for the following day.
Accommodation
There's a range of accommodation to choose from including the CBeebies Hotel, The Alton Towers Hotel and even Stargazing Lodges if you're looking for something a little closer to nature. We chose to stay in a Moon Voyager room in The Alton Towers Hotel. Fully kitted out with a little separate bunk bed/chill out area for the kids (with an X Box too – although we were so busy we didn't get to use it!), there was more than enough room for all 5 of us, including a travel cot. There was also a mini fridge and kettle with tea, coffee and biscuits. All really handy when travelling with kids. Also included were some cute kids toiletries. You can't access your room until 3pm, but there's plenty to do if you arrive early.
Shark Bait Reef
We went here first as we'd arrived early. There's loads of parking right outside. If you've been to Sealife in Manchester (or anywhere else), it's pretty much like that, maybe slightly smaller. The kids got to stroke starfish and walk through the sea tunnel and check out all the sharks. The teeny one was in awe at all the fish!
Restaurants
There are a few to choose from and we went for The Roller Coaster Restaurant. It's advisable to book restaurants in advance, particularly if you have one in mind, as they do get really busy and booked up. The Roller Coaster Restaurant did not disappoint! The menu is a fairly typical 'diner' type menu with burgers, steaks, chicken etc (and some vegi options) with a dedicated kids menu too. But the wow factor about this restaurant is that your food comes down to your table on roller coaster tracks! After perusing the menu on tablets and sending your order to the kitchen, you wait for your food to come directly to your table in little pods on wheels. The kids couldn't get over the novelty and wanted to order way more than we could physically eat! You can see a little video clip of dinner arriving at our table over on the Stockport Mumbler Instagram Page.
Entertainment
After dinner we went to watch one of the shows. There's various entertainment across the hotels, and the performance in The Alton Towers Hotel ran at 3pm, 5pm and 7pm. Kids can sit on beanbags at the front, or on seats with parents. It was fab, interactive and funny, and again the kids were in their element. Afterwards, back in the main hotel area, the princesses put on a lovely performance of popular songs that had all the kids up dancing and singing, along with meet and greets. Dressing up as a princess or pirate is optional of course, but loads of kids got into the spirit of things!
Breakfast
We had Breakfast in the Secret Garden restaurant, which we booked prior, but was included in the cost of our stay. It was buffet style, with everything you could possibly want to set you up for the day ahead. Cereal, pastries and pancakes, fruit, yoghurt, cooked breakfast items, toast and juice/tea/coffee. There were no queues at all and the food was super fresh and regularly replenished.
Splash Landings Water Park
Fabulous! All the usual things you'd expect from a water park, like baby and toddler area with mini slides, family changing rooms, bigger slides for older kids, slides with rings that little ones can go on with parents etc. You can even take your pram right to the poolside – an absolute winner for anyone like me with teeny ones who might need a sleep after all the action. They also have little life jacket/floatation aids that you can borrow for free, all hung up poolside so you can just grab one if you need one.
Unfortunately we didn't find the time to try the mini golf, but we saw quite a lot of families braving it in the rain and they looked like they were having a fab time.
The children in our party were age 9, 8 , nearly 5, nearly 4 and a 1 year old. Despite the 8 year age gap between the youngest and oldest, they all enjoyed themselves equally.
Visit the Alton Towers Website to find out more or to book your break.
---
Thanks so much to our guest blogger Vicky. If you have family or friends in Stockport then be sure to let them know about the Stockport Mumbler website.